Hello, Guest! Welcome to the CBH/Provectus forums. Please take a moment to register and introduce yourself. You may even log in via Steam or Facebook!
Candybar Heaven Gaming Community
CBH will soon be powered by
Discourse
. That is all.

I don't think much needs to be said. This is looking to be incredible. They are pushing the current gen consoles to their limit.
Far Cry 3... holy shit. This is a motherfuckin' quality game.

They took everything that sucked about Far Cry 2 (crazy-shitty AI, malaria, empty-feeling landscape, Africa...) and got rid of it. They take you back to the tropical island landscape that Far Cry 1 is known for. Despite having absolutely nothing to do with either Far Cry 1 or 2 in terms of story (which also had nothing to do with each other, incidentally), it is an incredible game.

I can't really say enough good things about this game, it really is just a great game. The best part, I think, is that it gives you a really great, if not perfect, blend of sandbox/guided gameplay. Missions are isolated to specific areas of the game, so during your romps around with the sandbox world, you can't "fuck up" or create continuity problems with the story-line. Also, there are no restrictions as to how long you take between missions, so you can do all your hunting in-between two missions if you really want to.

There's way too much...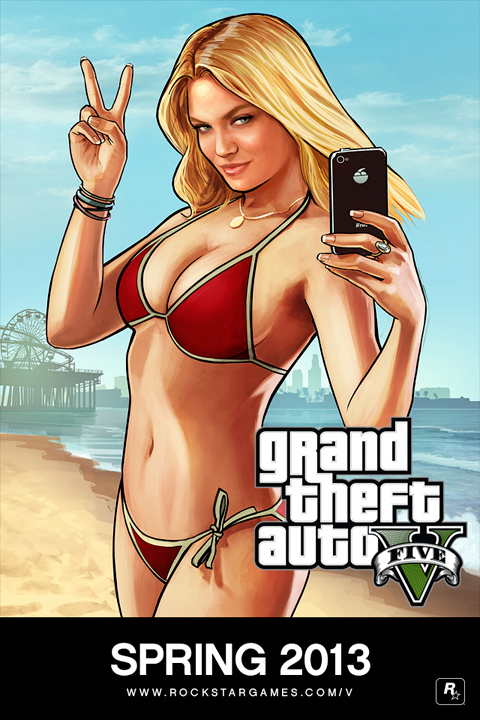 Rockstar responds to a question why don't they release more screens and videos like other game developers.
Just like the flesh-eating undead plague starts mysteriously with one sick person before infecting much of the world, Robert Kirkman's zombie series, The Walking Dead, has gone from a quiet favorite among comic book readers to a media monster taking over the free time of millions with a successful TV series, toys, and video games. Despite Telltale Games' five-part arcade series currently coming out every few months, Activision has secured the rights to tell their own story based directly off the AMC television series.
The Walking Dead Video Game will take place before the events of the TV show and focus on fraternal hunters, Daryl and Merle Dixon, as they fight for their lives to make it to Atlanta where rumors of rescue call their attention. This first-person shooter won't be about slaughtering zombies by the dozens a la
Left 4 Dead
though. To capture the feel of the show, gameplay will emphasize stealth and...
News via
http://www.eurogamer.net
;
The
Court of Justice of the European Union
has ruled that publishers cannot stop you from reselling your downloaded games.
More specifically: "An author of software cannot oppose the resale of his 'used' licences allowing the use of his programs downloaded from the internet."
The Court said the exclusive right of distribution of a copy of a computer program covered by the license is "exhausted on its first sale".
The ruling means that gamers in European Union member states are free to sell their downloaded games, whether they're from Steam, Origin or another digital platform - no matter what End User License Agreement has been signed.
The ruling continues: "Therefore, even if the licence agreement prohibits a further transfer, the right holder can no longer oppose the resale of that copy."
The ruling suggests...
http://battlelog.battlefield.com/bf3/premium/
Two words: Queue priority.
So basically if we don't pay them $50 it could take hours to get into a popular server. I just... I am probably never going to play BF3 again. This is worse than CoD Elite.
I'd not heard of this game before today, but it's definitely worth checking out. It's like Minecraft + Starcraft + Tower Defense